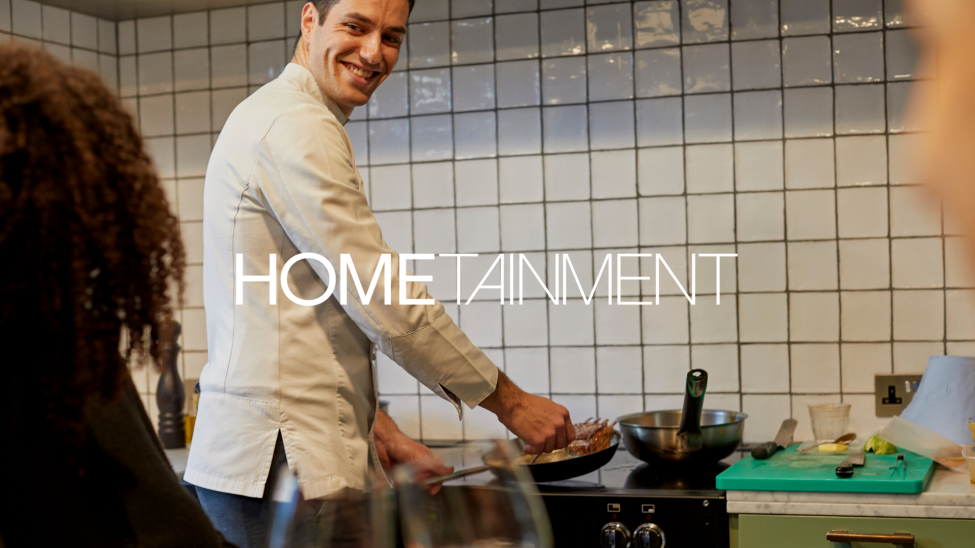 Make your event at HOME one to remember
HOMEtainment is the first platform where you can book premium Private Chefs, Drinks, Music, Arts & Crafts and Children's experiences that our hand picked expert HOMEtainers will bring to life in the comfort of your HOME.
Imagine getting your hands on a little black book, packed with the details of talented entertainers, private chefs, bartenders and artists in London. You have access to immersive entertainment that will come directly to your HOME. 
Now, you don't have to imagine. HOMEtainment brings going out to you. No more busy venues, waiting lists or rowdy strangers. 
No matter the occasion, dinner party, birthday, date night or festive get-together - you don't need to spend time searching through the internet looking for the best entertainment. It's all right here, hand-picked and brought to life in your Home with a good-time guarantee. 
Don't just take our word for it, since our launch in May 2021 we have served more than 1400 happy customers: 
"Such a great experience! The whole service was seamless from the start and I can't recommend it enough! Who needs to go out to get entertained, when it can come to you" 
Ready to party? Let's book your perfect event now.