About Us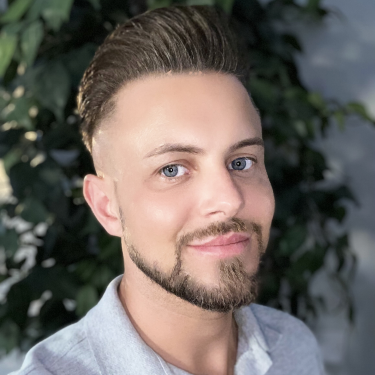 Charlie & Friends
We pride ourselves on providing one of the best dog walking and pet care services in Manchester, Salford and Stockport. We're told we're amazing at what we do (we know we are too) and the pets we take care of absolutely love us. They look forward to seeing us each and every time. From dog walkers, to cat sitters, to pet sitters, we've got you covered! ​ 
When it comes to dog walking, a dog is just like you and us, so the safety and wellbeing of every dog in our care is always our top priority. We complete a DBS (Disclosure and Barring Service) check on our dog walkers before they start working with us. As part of our initial training process we ensure that every dog walker completes a canine first aid course. Our dog walkers also complete various canine related CPD qualifications and receive on the job training throughout their career. It is our belief that every dog walker in the pet services industry should receive adequate training and actively complete additional qualifications to support their role as standard. It's also good to know that our 

business insurance

 covers for accidents & injury to animals, and public liability. 
On every walk we exercise those senses, we stimulate those minds, we socialise and we play games. 
There is literally no better place than the great outdoors - and only the best park walks for our gang. 
We always reward good behaviour using positive reinforcement and treats. We only use treats that are natural and grain free because we recognise that many dogs have allergies or sensitive stomachs. The maximum number of dogs we take is six dogs per dog walker to a large park. We carry first aid kits, fresh drinking water and plenty of clean towels. We also use our own leads, treats, balls and waste bags. 
It's fair to say that we just absolutely love all animals. It's as simple as that. We also love updating our social media pages throughout the day, so all owners can see what their pet gets up to. From funny videos to cute pictures, we upload them all!

Scott (pictured) - Founder, Dog Walker and Pet Sitter
Dedicated to his passion and adoration for animal care, he founded Charlie & Friends in 2017. Ever since, he has been providing loyal and loving pet care to the Greater Manchester area. He prides himself on patience, kindness and competence — and our clients would agree. It's why so many of them use our services on a regular basis. No job is too big or too small for him to handle. With a vast knowledge of canine behaviours, canine communication, training skills, being canine first aid trained, and having years of experience under his belt, your pet will be well looked after with Scott. His love for dogs and animals started at an early age when he would always help his mum with the family dogs, and at weekends and in the school holidays he would also help his sister with her 20 Pomeranians. From feeding them, to walking them, to helping out at dog shows, it was something he always loved doing.
Ruby - Dog Walker & Pet Sitter
Ruby is a highly intuitive person who competently knows how to handle dogs of all shapes and sizes, and she enjoys ensuring their welfare. You can be confident of outstanding care whilst your dog is in Ruby's hands. She is fully qualified to provide canine first aid.
Becky - Dog Walker & Pet Sitter
Becky is truly passionate about dogs of all breeds and sizes. She's very hands on and definitely isn't afraid to get wet and muddy. She loves adventures in the great outdoors and can often be found out with her border collie when she's not working. Gifted with the experience of owning her own dog, she knows exactly how important it is to provide the best quality care. She is fully qualified to administer canine first aid.

Olivia - Dog Walker & Pet Sitter
Olivia's love of animals started at a young age and she has been a horse rider since she was 6 years old. She was fortunate to have owned her own horse for a while which included a lot of work including all the grooming and day to day looking after. Her family have always had cats but Olivia was never allowed a dog so she started looking after her friends and neighbours instead. She spent an entire summer looking after a Saint Bernard puppy and another looking after Betty the sausage dog. She regularly visits one of her best friends, Bruce the boxer who she absolutely adores. She enjoys working with all breeds of dogs in any type of weather! Olivia is also fully trained to provide canine first aid. 

Our Partners
As a reputable company we've built relationships with numerous developments across Manchester and Salford. We're proud to provide our services on their resident services websites and concierge apps.
We're currently partnered with:
​
GreenGate Manchester
Burlington House
Chapel Wharf
Pomona Wharf
Oxbow
We're always looking to partner with more developments, so please get in touch if you'd like us to feature on your resident services website or concierge app.